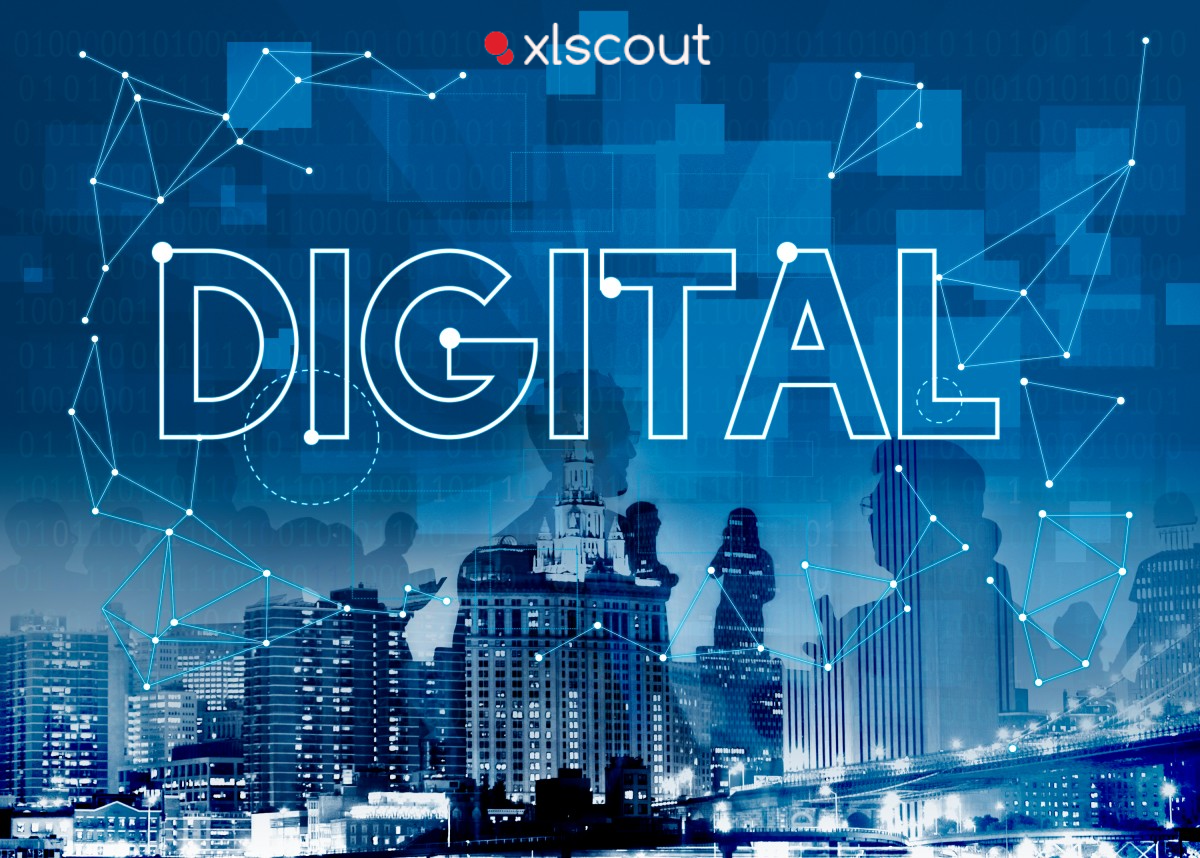 Innovation plays an extremely pivotal role in the growth of any business. Businesses that have a vision and believe in the process of innovation usually end up riding the wave and creating an impact in their domain. The way we perceive innovation has changed in recent years. It has seeped into the day-to-day routines of almost every individual. Recently, with the ease of access and globalization, digital innovation has expedited the pace of innovation. From the inception of an idea to turning it into an end product or technology, digitalization has been pivotal at every touchpoint when it comes to R&D and innovation.
Here are some of the ways in which digital transformation is bringing disruption to the R&D space:
Data-Driven Decision Making 
One thing that digital transformation has entirely redefined is "Data". With everything going digital, everything can be measured and personalized for the end-users. R&D teams are utilizing these data points to understand their consumers and make data-driven, customer-centric decisions. More and more companies are now looking forward to utilizing intelligent tools and platforms to get access to data analysis and visualizations to make informed decisions.
Advanced digital tools have now armed R&D teams with data processing capabilities. They have made aggregation, data synthesis, and data visualization easier.
The advanced data mining tools allow access to data across different data points. They are then analyzed and shared across different business functions, which helps in holistic decision-making.
R&D and IP departments, for example, are required to share data within themselves consistently. Advanced tools have streamlined this cross-department data sharing and data access.
XLSCOUT X-SDI is one such example that caters to the data needs of both R&D and IP teams and allows cross-functional sharing within the company. 
Advanced Tools for Data Collection 
Data form one of the most important resources for R&D. Until recently, data collection was a time-consuming task since each piece of data required its own collection and aggregation procedures. With the right set of SaaS-based products, data collection on specific touchpoints has been optimized and streamlined.
R&D is Getting Consumer-Centric 
Gone are the days when consumer feedback, touchpoints, and perceptions were limited to marketing or sales. Now the data and its analysis are equally beneficial and needed for other business functions as well, like R&D.
With most organizations having a digital presence and IoT connectivity, it's now easier to track how humans interact with machines. Customized data tracking and collection have never been easier, which not only provides insight into consumer behavior but also gives a head start to R&D professionals as they shift their focus on consumer-centric innovations.
Digital innovation is highly impacting product R&D, as now major brands aim to emphasize a product's consumer friendliness rather than its features. A report by Mindtree suggests that R&D is now focused on bringing in a more experience-centric approach to achieve higher engagement levels.
Close to Real Virtual Testing Environments
Due to a large number of variables and limited data sets, simulation has been one of the biggest challenges. Simulations, also sometimes referred to as testing, have always been a part of the post-launch strategy.
Thanks to the ease of data collection and accessibility in recent years. Since then, it has never been easier to create different simulations depending on the client profile. The R&D and innovation teams are using these simulation results as a reference to fine-tune their product ideas and prototypes.
Conclusion 
The digital transformation has not only improved the efficiency of R&D processes but also expedited the process of turning ideas into reality. Most innovations are now backed with relevant data points, and the difference between pre-launch simulations and post-launch feedback has reduced significantly.
A report by Accenture suggests that 55% of R&D executives across the globe have confirmed digital adoption. It is just a matter of time before most companies bring their digital adoption strategies to the forefront, especially on the R&D front.
Companies carry the burden of digital adoption and keeping up with changing business dynamics as digital transformation advances. These times call for artificial intelligence (AI) and machine learning (ML)-based tools that can aid in making informed decisions and, in turn, improve R&D productivity and efficiency. 
XLSCOUT, which utilizes AI and ML capabilities to streamline innovation workflows and automation, offers multiple digital solutions in the IP and R&D domains.